YOUR SENIOR EXPERIENCE
Ready for a FUN, RELAXED, CREATIVE and MEMORABLE Experience?
We want you to have an amazing experience during your senior session.
We will have a phone consultation and learn about you so that we can tailor your senior session to your personality, hobbies & style.
Bring props that you want to remember your senior year with (bible, sports uniform/gear, guitar, book, sunglasses, hats, etc).
Outfits we have a whole selection concerning outfits but we want you to be comfortable in the clothes that you are in.
If you purchase new outfits try them on then stand in a mirror and make sure you like them.
Send us photos via text of your outfits and props 2 days before the session consultation.
We have 3 options to choose from when choosing your experience (see below).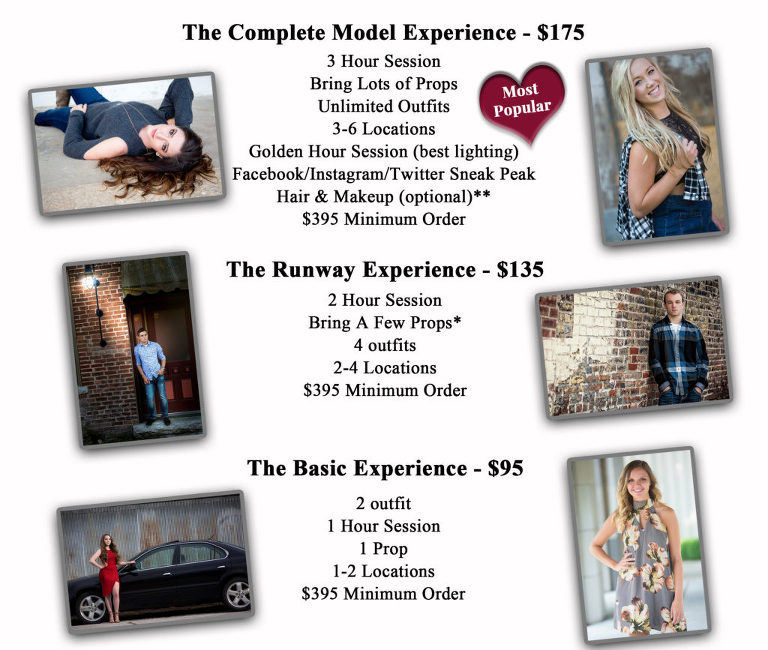 * Props See Senior Session
** Additional Fees for Hair and/or Makeup (Optional)